CHIROPRACTIC CARE
How Does Pediatric Chiropractic Care Benefit Your Kids?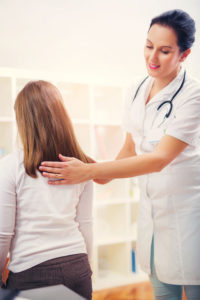 Children can develop many diseases associated with the nervous and musculoskeletal systems. That is why many parents are looking for alternative health care for kids. The drug free and noninvasive pediatric chiropractic care becomes a great alternative because of its gentle characteristics.
Many of the acute conditions in children are resulted from a birth trauma, falls, and sport accidents. Pediatric chiropractic care benefits children with the spinal alignment to improve their overall health. The spinal adjustment frees the joints, restores the natural movements, and relieves nerves pressure which could be the cause of additional ailments.
There are many parents that have found pediatric chiropractic care to be a great, healthy alternative for kids. It treats many issues such as acute earache, upper respiratory infection, muscle pain, neck pain, scoliosis, and accident trauma with gentle care. Even babies can be treated with chiropractic care as an alternative treatment for the discomfort of colic and other digestive disorders as well.
CHIROPRACTIC CARE
What Can The Pediatric Chiropractor Treat?
The pediatric chiropractic care differs from the adult one because the children's joints are softer than the adult ones, this is because their bones are consolidating, and for that the adjustment must be faster but with less force and this must be done by a professional with special training to avoid a damage.
Other benefits pediatric chiropractic has for kids are the prevention of diseases like scoliosis, osteoarthritis, and osteoporosis and in addition to this, the regular consultation with a pediatric chiropractor forges good lifelong health habits in the kids.
Dr. Gill can treat your kids with patience and gentleness to relieve the pain and diseases to begin a life full of health and wellness.